How To: Set up a Shopify store
There's a whole bunch of great reasons to launch your own e-commerce website, especially these days*.
You have a brick and mortar business you want to support by taking online orders, you make candles from your kitchen and everyone keeps saying "you should totally sell these" or you're a coach wanting a professional landing space for clients to confidently book services through.
Whether this is side hustle or something bigger, I'm going to take you through a step by step guide to setting up your first Shopify store.
*this was written mid-COVID, and it's my bet that amongst the head shaving and banana bread baking there has been a mental number of business ideas born.
Step 1: Get Going
Head to Shopify, using the sign up form to create an account and hit 'Start free trial'
Yep, Shopify gives you 14 days to decide whether it's for you or not. So there's no scary outright investment. 
Shopify will then proceed to be nosey and ask you some questions, i'd recommend selecting options as close to what you are trying to achieve as possible - it'll be clever and make content suggestions for you to ace this who shebang. 
You'll then get to your online shop 'admin centre' for the first time. Woohoo - you did it! (kind of). Now you're in, we've got work to do. 
Step 2: Do your admin
Okay fine, this part isn't the most exciting, but it is important you get it done and you'll be glad you did when you get to the end and realise you're still got to do it even though you have a shiny website to launch. 
From the admin centre homepage, got to 'Settings' (bottom left) and find yourself here:
I'm going to point out the main sections in here that need your attention right now. If you change our mind on how / where you want to ship later… don't panic, you just need to come back to this page and make your updates.
Step 3: Fix up look sharp
Shopify have a whole library of pre-designed themes for you to choose from so you have a professional looking site without having to do any of the hard work.
To get started, head to the left navigation bar and select 'Online Store' > 'Themes'.
It's totally your choice to pick either a paid or free theme, they all have variations and can be modified without needing to use code to a certain extent.
Premium themes come with more modifications, and you can also hire Shopify experts (aka. me) to custom code your site to look and function exactly how you imagine.
This is how you find and install the perfect pre-built theme for your store:
If you just want to test the waters out and get a feel for things, click on 'Explore Free Themes' Shopify has a set of pretty neat free themes for you to use and in some cases these will see you through for quite a while.  Each one has a whole heap of customisation options available so you can get it looking pretty schwifty for free.  
If you're looking for something a bit more though; Click  'Visit Theme Store' and browse by Industry, Price, Style to find your perfect theme
Check the functionality and reviews to make sure it is going to do what you need it to, for example being mobile ready or able to sell appointments.
Preview the theme to make sure you are 100% happy with your choice by clicking 'View Demo'
Now you're all excited about it, click 'Add theme' to load this to your own online store.
Once directed back to your theme manager page, make sure your new theme is published like so:
Step 4: Do your thing
You don't need to be Neo from the matrix to make sure your store doesn't look like 10,000 others. Simple modifications are going to make your store look unique, such as:
Do this by clicking 'Customize' on your current theme, then 'Sections' & 'Theme settings'
Make sure you hit 'Save' in the top right corner to not lose your awesome work.
Step 5: Products, Products, Products
Head back to your admin centre and click on 'Products' in the left hand navigation bar. 
Click 'Add product' and proceed to fill out as much information as you possibly can for each product. Think about:
How clear are the images?

Does the name and description tell you all you need to know about the product?

Is the information concise? 

SEO aka Search Engine Optimization, the words you use impact how searchable you are on the google machine. If you need help with this, there are plenty of people that can assist, myself included (stop counting the plugs).
Once you're done hit 'Save' in the top right corner again.
Step 6: Get Organised
You've set your products up and they're looking great, but you can do some simple housekeeping to optimise your store.
Tagging and categorising your products is the fastest way to populate galleries in your store.
Add tags by going into each product page and type them in to the 'Tags' field. These might be tagged with seasons, design names, gender, age etc. 
You can then either create manual or automated collections. Under 'Products' in the left hand navigation, click on 'Collections' > 'Create collection' in the top right corner. 
Add a name, description and image to your collection - depending on what theme you're using, these may appear on site (so don't give them nicknames or placeholder images or dogs in baths...unless you're selling dog baths).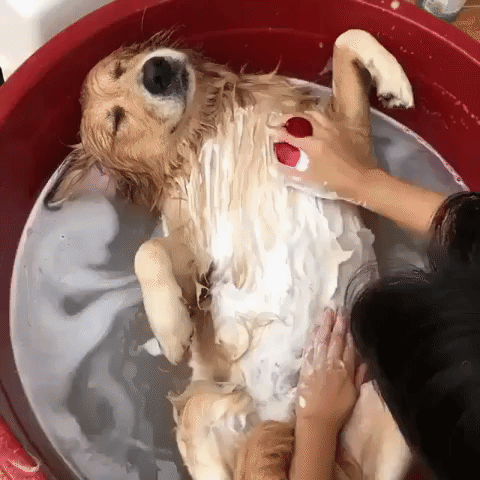 If you want to create a manual collection just click 'Manual' under 'Collection type' and add in the products you want one by one.
Creating automated collections will save you a lot of time and boring admin in the future, so I'd opt for these!
Select 'Automated' and then add in your parameters. Check out what you can curate collections based on (it might impact how you set up your products).
Step 7: Test your store
You're almost ready for the world to see your magnificent creation of an e-commerce store, but it's smart to make sure everything is working as you'd expect it to first. So place some test orders for:
Successful and failed transactions

Refunding and cancelling orders

Fulfilling and partially refunding orders

Archiving successful orders
This'll make sure your customers are getting a smooth online experience, and it will prepare you for what to expect when orders start flying in.
Step 9: Add your own domain
One last thing before you hit the green button! If you have purchased a personalised domain for your website eg. www.yoursitenamehere.com then you need to get this linked to your shopify store, otherwise your store URL will look something like www.yoursitenamehere.myshopify.com, which is way less sexy and an SEO nightmare. 
In the left hand navigation head to 'Online Store' > 'Domains' 
Select either:
'Connect existing domain' - if you have already purchased a domain from a site such as 123reg.com

'Buy new domain' - if you have not yet purchased a domain and wish to via Shopify

'Transfer domain' - if you are moving an existing domain over from another platform eg. Wordpress
Follow the instructions given.*
We would always recommend buying domains from somewhere like 123reg so you will always have full control over the domain.  Transferring domains is a pain in the backside a lot of the time - especially away from somewhere like Shopify to somewhere independent.
*This can be tricky for a total newbie - so if you need help you can head to youtube where there is a heap of tutorial videos or yep, you guessed it, I can do this for you too!
Step 10: Launch your online store
HUZZAH! You've made it to the launch pad. Select a plan, disable the password in 'Online store' and buckle up as the world is able to view your very own online store.
Great job! You've made a totally epic first Shopify Store!
If you're already hungry to take your store to the next level or got a bit lost setting this up, Shopify gives you access to a library of 100's of tutorials of how-to guides, APIs, optimising your store and performance.
If you're short on time, this might not be an option. Give me a bell and we can have a chat about your vision. I'll be able to do the stuff you've not figured out while you keep dreaming up awesome products.